C&C Feed Welcomes You...
At C&C Feed we work as a team. From the top to the bottom we all  work hand in hand to keep things flowing like a well oiled machine. We make sure to educate ourselves on the items and feed we sell to better serve and help you! We strive to have the best customer service around.  Since C&C has been around for quite a while, we want to play as much of a part in our local community as we can. We really do enjoy being so involved with our local 4-H kids, watching them grow up, & better their showmanship skills. To our 4-H kids, we are so proud of you!
From performance horses, beef cattle, show livestock, & poultry to your pets at home, we have you covered!! 
Click on the animals below for it to take you to their pages!
C and C has excellent customer service. Their personal attention to every customer is heartfelt. Thank you for always going above and beyond for the people in North Ft Myers.

Beth G.
The hospitality in the store is unbelievable amazing. Mr. Mike is such a wonderful person to work with about which feed he thinks will work with your animals. If you are having a hard time with a picky horse or a horse that is a hard keeper. Go to C & C and talk to Mike he will point you in the right direction. Thank you C & C for always having my feed and keeping my animals happy.

Brittany B.
Very knowledgeable and willing to help. I am a new horse owner and they took the time to explain things to me. GREAT customer service.

Sherry R.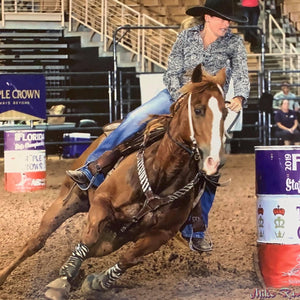 Performance Horses
Amanda Dykes of AT Performance Horses has paired up with us at C&C to help get her elite line of performance horses on the diet best for them. She has seen a major bloom in a of her horses performance and well being after switching up her feeding program. Ultium Gastric Care  is the feed we saw fit the best for this team!
We wish the best of luck to you Amanda & Fabio!!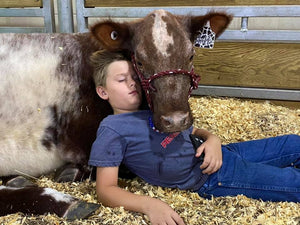 Show livestock
We try our hardest to keep the top of the line feeds and supplements in when it comes to show livestock. We know the blood, sweat, and tears that go into this is next to none. Thank you Weaver Livestock, Umbarger Feeds, & Purina for keeping these livestock on the up and up. 
Tori Miller Show Cattle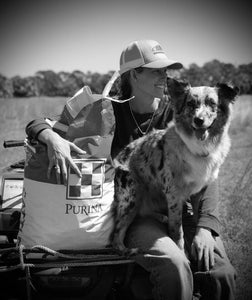 Working Dogs & Pets
From working dogs in the pastures of south Florida to family pets curled up on the couch. We have everything to meet the needs of your four legged friends. Skin allergy, high or low protein//fat, weight management, and more. We have you covered. "I feed Exclusive dog food to my aussies as they have a food allergy to certain feeds. I am beyond happy with the Exclusive line and my pups are too!" -Victoria Brown