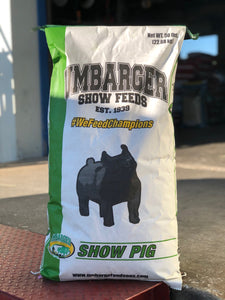 Pedal Down is ideally formulated for growing show pigs. Pedal Down will build muscle mass and shape while maintaining skeletal integrity through this important phase. It will also maintain the correct degree of finish for younger pigs.
Meal form with special flavor will stimulate feed intake.
Best when fed to show pigs at least 40# and up. A great transition/grower feed when starting show pigs after sale day.
Can also be used when increased muscle mass and shape is desired.